Your Mortgage Made Easy.
Start your easy, hassle-free digital mortgage application here.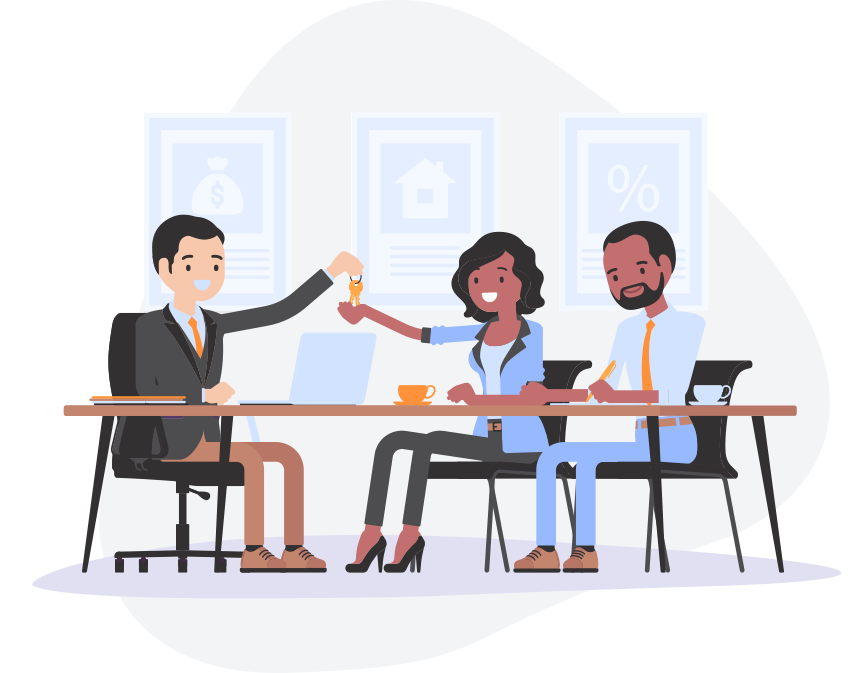 Welcome to Saltwater Funding, Inc.
We know that each customer has specific needs, so we strive to meet those specific needs with a wide array of products, investment tools, mortgages and best of all quality service and individual attention.
Today's technology is providing a more productive environment to work in. For example, through our website you can submit a complete on-line, secure loan application or pre-qualify for a home loan. You may also evaluate your different financing options by using our interactive calculators and going over various mortgage scenarios.
Mortgage Questions?
We always take the time to make sure you have a full understanding of the mortgage process. There's no question too big or too small. Reach out today for the answers.
Contact Us

I'm a retired veteran , and Mr, Mastriacovo helped my wife and I purchase our home here in Palm Coast, Florida . He also kept a sharp eye on interest rates , and notified us when rates dropped below 2.5 % ! Needless to say we refinanced with Saltwater Funding , and Mr. Mastriacovo again worked too secure us a fully funded refinance Mortgage below 2.5 % . He was a pleasure to work with , and always kept us well informed and educated on our major financial investment ! We highly recommend Mr. Mastriacovo , and Saltwater Funding now and in the future ! A+
thomas Bara

Saltwater Funding and Frank are second to none! Exceptional communication and industry knowledge!!
Mike

This is a great company! If you need a mortgage this is the place to go! Frank is friendly, knowledgeable and goes above and beyond to make your home buying experience a pleasure.
John Fanelli

Our experience with Saltwater Funding has been phenomenal! Frank is extremely knowledgeable and provided excellent customer service. He took the time to provide us detailed answers to our questions and walked us through the process step by step. I would highly recommend Saltwater Funding for your mortgage and refinancing needs.
Angela Smosarski

Frank was so helpful and patience!! When explaining & if I didn't understand he explained until I understood. I would recommend him. Thanks
Karen O'Neil

Great service, best in flagler county if you need a mortgage or refinance. I have done both with saltwater funding. Frank is very professional and trustworthy. He will not stop working until you're satisfied with your loan. I will never use anybody else.
Daniel Cellini

Frank's knowledge and practical approach made my home buying process a breeze. Communication was consistent, concise, and clear. Every question or concern I had was answered and addressed in detail. Any problems that arose were handled with thoughtfulness and displayed just how knowledgeable Frank is with the various products/options/solutions. Would not work with anyone else!
Jessa

Frank was a great help always available to answer questions which I had a lot and the transaction went smooth no bumps in the road, I highly recommend them
Debbie Laso

Frank is very knowledgeable and extremely helpful through the entire process. Highly recommend!
K. Fanelli

Frank is hands down the best lender in Flagler county! I spoke to many about my challenging situation the first time and he listened when others would not. He goes the extra mile to ensure there will not be any surprises. We have financed two homes with Frank and my son financed his as well. The Harringtons have really appreciated his attention to detail!!
Debi Harrington

100% satisfied customer. From Franks professionalism and dedication to how he really protects your personal information before, during and after your deal is done.
Chris Herrera

They have been there for us in the beginning of buying our home and refinancing. Great people
Sue Bara

I was a mortgage originator back in the day, and I must compliment Frank and Saltwater Mortgage on the ease and efficiency of their process. Feedback on the status of submissions was quick and concise. And anytime I had a question (it was not often) Frank got back to me very quickly. I estimate I am saving over $175,000 in interest charges from the 2 properties I refinanced with Saltwater. Top-notch service and products.
Steve Canfield